Nanotechnology and biosecurity in the protein chain
It is known that biosecurity summarizes a series of measures, standards and technical procedures that must be used to, among other issues, contain and prevent the introduction of infectious diseases during animal production.
EMBRAPA, 2018.
Taking these actions is the most important basis when it comes to animal health in the production chain.
These strategies, when used, are important to reduce the risk of entry of pathogens (viruses, bacteria, fungi and parasites) in animal production.
Keeping the system controlled, or even free from diseases that pose a risk to public health.
In addition to reducing the microorganisms already present inside the facilities.
Pathogenic microorganisms can be introduced into a farm in different ways.
Therefore, there is a need for cleaning and disinfection protocols, which are essential to reduce or contain the proliferation of microbial agents and the spread of diseases.
The basis of animal health depends on the execution of a correct and appropriate protocol for the confinement conditions.
For, the severity and occurrence of diseases are directly related to the degree of contamination of such an environment, in addition to affecting the economy of this sector.
Download our e-book: Technology in agribusiness
How can nanotechnology contribute to the biosecurity of this market?
Even today, there is great difficulty in finding a solution that is suitable for multiple situations and challenges, and that its efficiency is as efficient as possible regardless of cleaning protocols.
Although utopian, this search encourages gradual advances in the area.
And developing technologies that distinguish between the methods used daily in management, from those used to control outbreaks of infectious diseases, is central to this search.
Read more at: Biologicals in agribusiness: Know the chemistry behind
Use of antimicrobial in materials
Nanotechnology has been an important aid in combating the difficulties that these production systems face on a daily basis.
The use of TNS antimicrobials incorporated in the structures used in the facilities such as slatted floors, paints, food troughs, beds and even in the PPE.
It has been an alternative for preventing the entry of new pathogens, or new strains, on farms and even for a deeper control of agents present within the system, reducing the pressure of infection.
Read more at: TNS nanoparticle has antiviral activity

Use of antiviral in materials and installations
At this time of pandemic, TNS focused its energy on developing a product with antiviral efficiency called Protec-20.
The same is applicable in industrial processes in different matrices (bandages, masks, plastics, coatings for surgical materials, foams etc.).
Whose use was emphasized as an alternative to reduce and avoid microbial contamination.
This product has been providing 99.99% in the control of viruses categorized as enveloped, the resistant ones, and 99.9% in the control of non-enveloped viruses.
Animal protein production systems depend on a set of inputs, including feed, vaccines, equipment, facilities, medicines and genetics.
The use of genetically improved species, vaccines and medicines are essential to control the animal's health, especially when it comes to viral diseases.
However, the sector is always looking for improvements to increase biosafety within facilities, Protec-20 can collaborate by being applied on the surfaces of these facilities (handles, counters, doors, floors, walls, etc.).
As a guarantee to keep the system even more controlled and free from viral diseases inside the breeding matrices, mainly in pig farming.
Since the species is the only one that can be infected with viruses from birds and humans, generating new viruses with exchanged gene segments originating from different species (VAN REETH, 2007).
Read more at: Nanotechnology in Agribusiness
Use of antimicrobials in the disinfection of farms
The necessary preventive measures for this sector need the cleaning and disinfection procedures to go hand in hand.
In order to favor important zootechnical indices (feed conversion, daily weight gain and mortality).
However, for these methods to be effective, there is a need to pay attention to the choice of product, due to its concentration, time of action, pH and other related factors.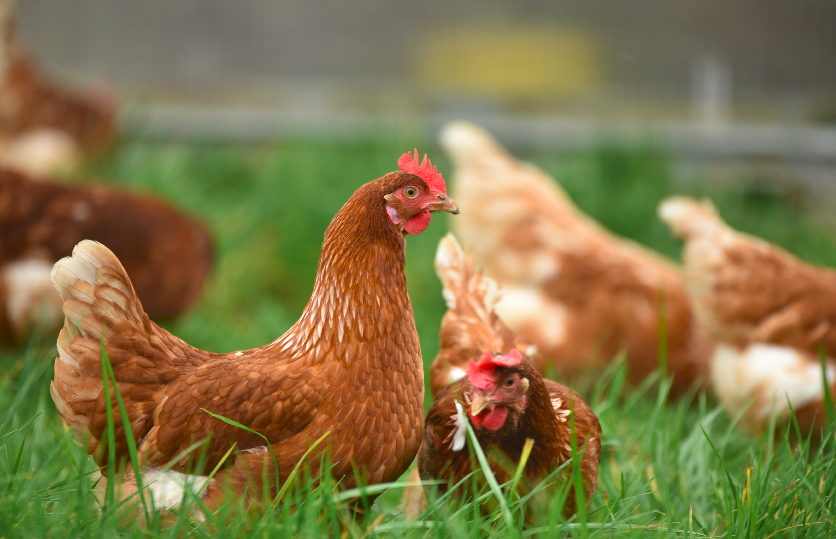 Read more at: Biosecurity on Farms
TNS Nano Technology
The use of TNS antimicrobial based on nanotechnology can help to improve the sanitary conditions of herds.
It is essential for animals to express their genetic potential, in addition to reducing the use of medications due to the prevention of infectious agents within the system.
Combining good management with the protection of TNS additives and the consequent gains.
The economic losses caused by the increase in production costs due to the health vulnerability of the sector are reduced.
We must not forget that agriculture is one of the most important bases of the Brazilian economy, which generates a great demand for jobs and income for the population.
According to the Brazilian Institute of Geography and Statistics (IBGE), the agricultural sector currently makes up a little more than 5% of the Brazilian GDP.
Responsible for R$ 322 billion in export volume along with livestock.
In other words, the Brazilian agricultural production is one of those responsible for the values ​​of the country's trade balance (MAPA, 2020).
However, this sector is constantly changing, with the development of new technologies being observed annually, and companies need to update to remain competitive.
Read more at: Revella®: Rapid detection of Salmonella in the protein chain
Did you like the post?
So leave your comment and don't forget to share it on your social networks!
Access more exclusive content by subscribing to our channel. YouTube, following our blog and following TNS on LinkedIn, Facebook e Instagram.

Bibliographic references
Main methods of disinfection and disinfectants used in poultry farming: On here | | JAENISCH, Fátima Regina Ferreira; KUCHIISHI, Suzana Satomi; COLDEBELLA, Arlei. Antibacterial activity of disinfectants for use in organic poultry production. Rural Science, 2010, 40.2: 354-358. On here | |Use of disinfectants in poultry production: On here | | Critical points for reducing the use of antibiotics in swine production: On here | | Cleaning and disinfection in poultry farming: 1, 2 | | Biosecurity in swine production: On here | | Minimum biosecurity for swine farms that produce animals for slaughter: On here | | The importance of Biosecurity in Swine Farms: On here | | Agricultural sector GDP grew 1.3% in 2019 (MAP, 2020): On here | | Basic Biosecurity Requirements for Commercial Posture Farms: On here | | Posture poultry farming: structure of the production chain, sector overview in Brazil and in the world and BNDES support: On here | | Swine Influenza – Current aspects in the control and treatment of this emerging disease: On here