Use of Nanotechnology to Improve Biosafety of Animal Production Facilities
It is known that biosecurity summarizes a series of measures, standards and technical procedures that should be used to, among other issues, contain and prevent the introduction of infectious diseases during animal production (EMBRAPA, 2018).
Taking these actions is the most important basis when it comes to animal health in the production chain.
These strategies, when used, are important to reduce the risk of entry of pathogenic agents (viruses, bacteria, fungi and parasites) in the production of animals, keeping the system controlled, or even free of diseases that pose a risk to public health, in addition to decrease the microorganisms already present inside the premises.
Pathogenic microorganisms can be introduced to a farm in different ways. Therefore, there is a need for cleaning and disinfection protocols, which are essential to reduce or contain the proliferation of microbial agents and the spread of diseases. The basis of animal health depends on the execution of a correct and appropriate protocol for the conditions of confinement, as the severity and occurrence of diseases are directly related to the degree of contamination of such an environment, in addition to affecting the economy of this sector.
How can nanotechnology contribute to the biosecurity of this market?
Ainda hoje, há uma grande dificuldade em encontrar uma solução que seja adequada para múltiplas situações e desafios, e que sua eficiência seja o máximo possível independente dos protocolos de limpeza. Embora utópica, essa busca incentiva avanços gradativos na área. E desenvolver tecnologias que distingam entre os métodos usados diariamente no manejo, dos utilizados para controlar surtos de doenças infecciosas, é central nessa busca.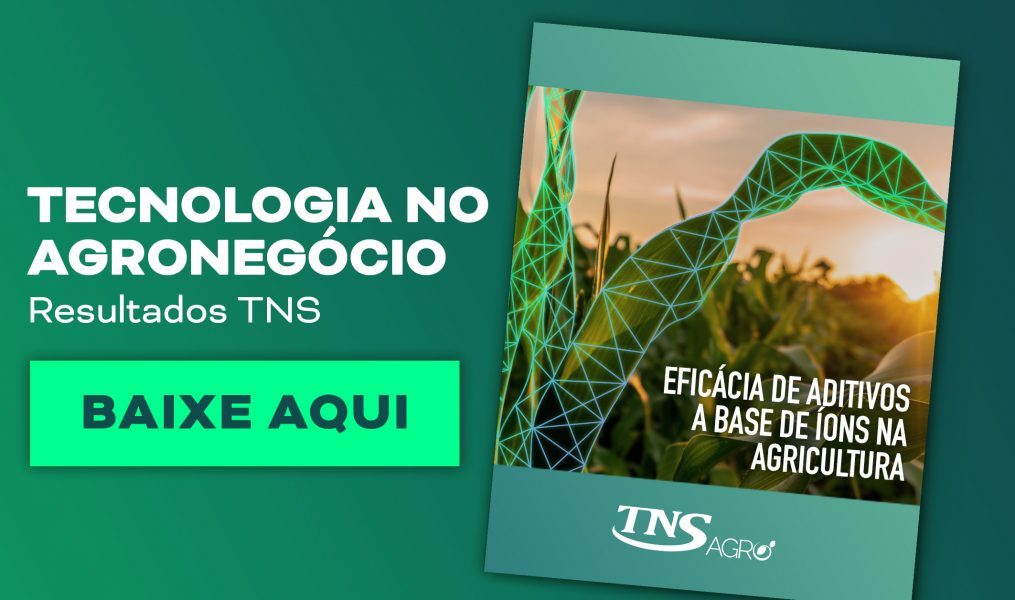 Use of antimicrobial in materials
A nanotecnologia vem sendo uma auxiliadora importante no combate às dificuldades que esses sistemas de produção enfrentam diariamente. O uso de antimicrobianos TNS incorporados nas estruturas utilizadas nas instalações como, pisos ripados, tintas, comedouros, camas e até mesmo nos EPI's, vem sendo uma alternativa de prevenção da entrada de novos patógenos, ou novas cepas, nas granjas e até mesmo para o controle mais aprofundado dos agentes presentes dentro do sistema, reduzindo a pressão de infecção.
Use of antiviral in materials and installations
Nesse momento de pandemia, a TNS concentrou sua energia no desenvolvimento de um produto com eficiência antiviral denominado Protec-20. O mesmo é aplicável em processos industriais em diferentes matrizes (bandagens, máscaras, plásticos, revestimentos para materiais cirúrgicos, espumas etc.) e cujo uso foi enfatizado como uma alternativa para reduzir e evitar a contaminação microbiótica. Este produto vem proporcionando resultados de 99,99999% no controle de vírus categorizados como envelopados, os resistentes, e 99,9% no controle de vírus não envelopados.
Os sistemas de produção de proteína animal dependem de um conjunto de insumos, dentre os quais se destacam rações, vacinas, equipamentos, instalações, medicamentos e genética. O uso de espécies melhoradas geneticamente, vacinas e medicamentos, são essenciais para controlar a sanidade do animal, principalmente quando se trata de doenças virais.
However, the sector is always looking for improvements to increase biosecurity within the facilities, Protec-20 can collaborate by being applied to the surfaces of these facilities (door handle, counter, doors, floors, walls, etc.) as a guarantee of maintaining the system even more. controlled and free of viral diseases inside the breeding breeding stock, mainly in swine, since the species is the only one that can be infected with viruses from birds and humans, generating new viruses with swapped gene segments originating from different species (VAN REETH, 2007).
Use of antimicrobials in the disinfection of farms
As medidas preventivas necessárias para esse setor, precisam que os procedimentos de limpeza e desinfecção caminhem juntos para que haja o favorecimento dos índices zootécnicos importantes (conversão alimentar, ganho de peso diário e mortalidade). Todavia, para que esses métodos sejam eficazes, há a necessidade de estar atento a escolha do produto, devido a sua concentração, tempo de atuação, pH e outros fatores relacionados.
O uso de antimicrobiano TNS a base de nanotecnologia pode auxiliar na melhoria das condições sanitárias dos rebanhos, o que é fundamental para que o animais expressem o seu potencial genético, além de reduzir o uso de medicamentos devido ao impedimento de agentes infecciosos dentro do sistema. Aliando o bom manejo com a proteção dos aditivos TNS e os consequentes ganhos, reduz-se os prejuízos econômicos causados pelo aumento dos custos de produção devido a vulnerabilidade sanitária do setor.
Não devemos esquecer que a agropecuária é uma das bases mais importantes da economia brasileira, a qual gera grande demanda de emprego e renda para a população. De acordo com o Instituto Brasileiro de Geografia e Estatística (IBGE), o setor agrícola compõe um pouco mais de 5% do PIB brasileiro atualmente, sendo responsável por R$ 322 bilhões em volume de exportações juntamente com a pecuária, ou seja, a produção agropecuária brasileira é uma das responsáveis pelos valores da balança comercial do país (MAPA,2020). Todavia, esse setor está constantemente em mudanças, sendo observado o desenvolvimento de novas tecnologias anualmente, e as empresas precisam se atualizar para manter a competitividade.

Bibliographic references
Principais métodos de desinfecção e desinfectantes utilizados na avicultura: On here | | JAENISCH, Fátima Regina Ferreira; KUCHIISHI, Suzana Satomi; COLDEBELLA, Arlei. Atividade antibacteriana de desinfetantes para uso na produção orgânica de aves. Ciência Rural, 2010, 40.2: 354-358. On here | |Uso de desinfetantes em produção de aves : On here | |Pontos críticos para redução do uso de antibióticos na produção de suínos: On here | | Limpeza e desinfecção na avicultura: 1, 2 | | Biosseguridade na produção de suínos: On here | | Biosseguridade mínima para granjas de suínos que produzem animais destinados ao abate: On here | | A importância da Biosseguridade em Granjas de Suínos: On here | | PIB do setor agropecuário cresceu 1,3% em 2019 (MAPA,2020): On here | | Requisitos básicos de Biosseguridade para Granjas de Postura Comercial: On here | | Avicultura de postura: estrutura da cadeia produtiva, panorama do setor no Brasil e no mundo e o apoio do BNDES: On here | | Influenza suína – Aspectos atuais no controle e tratamento desta doença emergente: On here